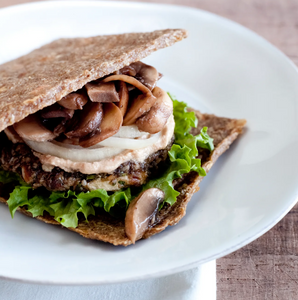 Fully-prepared, plant-based meals delivered nationwide
THIS WEEK'S UPCOMING MENU:
Celery Strong Fresh Pressed Juice
Orange Cherry Fresh Pressed Juice
Mediterranean Tabouli
Green Grape Gazpacho
Rawtatouille
Cheesy Broccoli
Pasta Alfredo
Falafel Wrap
Pizza Italiana
Big Matt with Cheese
Berry Cream Parfait
Coconut Caramel Balls

Arrives October 2nd in Los Angeles / October 3rd in All Other Locations, Nationwide.
Submit orders by Saturday, September 30th, 11:59 pm, PT.
ORDER THE RAW BOX NOW
Alicia Silverstone
"What I love about The Box is that it's vegan, plant-based food that's healthy for both people and the planet. Rawvolution puts so much love into the food. It's truly an inspiration. My favorites are the Big Matt with Cheese and the Chocolate Coconut Brownie– delicious!"
Susan Sarandon
"I truly appreciate the convenience of The Box and how well it works with my busy schedule. It provides what everyone seems to want; healthy, organic meals– delivered to your home! Rawvolution makes raw food very accessible!"
Cher
"The food in the Raw Box is subtly delicious and the variety is simply wonderful."
Carol Alt
"I thought that my career was finished. I was constantly tired and always starving to maintain that stick thin figure so popular in my business. Then I got the Raw Box and it's unbelievable! The food is so delicious you can't believe that it exists on this earth and that it's actually good for you. You will wonder how you could have been missing out for so long. I love, love, love the Creamy Sunflower Sea Salad!"
Experience a difference every week
Eating raw, plant-based foods can help you achieve a healthy, balanced body weight. The meals are light, but nutritionally rich, incredibly flavorful, and wholly satisfying.
What is the Raw Box?
The Raw Box contains fully-prepared raw vegan meals including two fresh-pressed juices, four gourmet entrées, four generous sides, and two low-glycemic desserts. No cooking required!
How Much Food is in the Raw Box?
The Raw Box contains twelve fully-prepared dishes that tends to provide one person about four to five days of lunches and dinners. Some of our clients find the Raw Box lasts nearly a full week!
Where and When is it Delivered?
The Raw Box is available nationwide! In Los Angeles, the Raw Box is delivered by hybrid vehicle on Mondays. Outside Los Angeles, Raw Box deliveries arrive via UPS on Tuesdays.
Trusted for Over Two Decades
Raw foods maintain their natural vitamins, minerals, and enzymes. They're packed with living nutrition to help you feel energized, stay healthy, and look and feel your best!
Always Organic– Never Conventional
For your health and for the health of the planet, we're completely committed to organics. Every ingredient in every dish we serve is always organic, all of the time. This means cleaner food for you!
Made in Sunny Southern California
We source the finest and freshest ingredients that SoCal has to offer. Many of our ingredients are still in the farmer's field the day before we buy them at market. This means fresher food for you!
Real Deal Since 2001
As the first and premier raw vegan meal service, we have the experience, recipes, and techniques to turn raw ingredients into unique, flavorful, gourmet meals. This means tastier food for you!